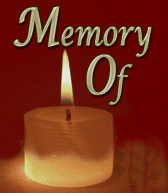 歐陽紫莉
Stephanie Au-Yeung
( 1988 – 2006 )
On March 12th, 2006, Stephanie Au-Yeung, a teacher assistant of C2B, died in a tragic car accident.
Stephanie was an honor roll 12th grade student in West Windsor-Plainsboro High School North and was associated with Chinese Heritage School since its establishment. She was a student in C7 and the Advanced Classes from 2000 to 2002. Stephanie was also the first student from CHS to receive the Honor Student Award from The Association of Chinese Schools. Since then, she helped as a Teacher Assistant in different classes, including C1B, K1A, and in her last year, C2B. Stephanie was gentle and caring toward the students and is sorely missed.
In memory of their beloved daughter, Mr. and Mrs. Au-Yeung established a Stephanie Au-Yeung Scholarship Fund through CHS. Memorial contributions can be made to the Chinese Heritage School; in the memo, please note "Stephanie Au-Yeung Scholarship Fund".
Mailing address:
P.O. Box 127
Monmouth Junction, NJ 08852
To prevent another accident from happening at the same spot, the family also started a petition to the New Jersey Governor and the Department of Transportation to install a section of steel guardrail at the spot. Please help and sign the petition. Thank You.
Poems
Saturday
It was a cold, breezy Saturday night,
The stars they shine with great delight.
We sat in the car, Steph, Jackie, and I.
At times we laughed, and other we sighed.
Walking into target, we happily went,
No tears in our eyes; hearts weren't bent.
Disney shopping was fun, no doubt about that.
Then the parents called, asking, "Where are you at?"
In we entered, Olive Garden for five,
Our stomachs were full, we felt so alive.
We finished the check, up and ready to go,
Yet the night was still young, so we kept with the flow.
Together we traveled, Jackie's house we went,
So much fun, so much joy, the night was well spent.
The bell struck twelve; the moon was so bright.
Departure was now; we called it a night.
A promise was made, that tomorrow we'd meet.
Yet around 2:55, she fell into a deep sleep.
Time after time, I try to remember,
The good times we had, from January to December.
I miss you so much; I love you so.
You're my guardian angel, this I know.
Although she's not here, we know she's in heaven,
Forever my sister.
Love
Steven
How I remembered Stephanie
At the very young age of 17,
Stephainie was taken away from us.
While she was with us, she most definitely lived life to
the fullest, savoring every moment.
She loved music, playing the piano and violin.
Dancing, sports and friends were her life.
She was a respectful daughter,
a caring sister, and a good friend.
Regardless how busy she was, what she loved most
above all was helping others…. tutoring young
children, being a teacher assistant at Chinese School
and a volunteer for the community.
I can still remember it just like yesterday,
Stephanie danced like a ballerina, gracefully
and daintily; yet, like a blossoming flower bringing
joy to everyone around her.
Let's all remember Stephanie as she was…a caring,
giving person who was as beautiful inside as outside.
Her energy, her smiles, and inner beauty touched us
all and will always be with us.
— By Auntie Mary
Tributes & Condolences
Stephanie was a beautiful and sweet person.  I've come to know her these past eight years as someone who was kind, composed and intelligent.  We had so many plans this year; we had intended to do a performance for graduation since this was going to be the last year at CHS for many of the TA's.  Our plans were cut short.  Our friendship blossomed wonderfully, and I deeply lament her passing.  We have all lost a truly wonderful girl with a lot of much potential. — By Marcia Lee<
Stephanie will always be remembered as the energetic and happy member of our CHS group. Her kind and caring personality defines her true character. She played an important role in our school whether it was teaching or taking care of the children. She was a great T.A. and an amazing person. She will be missed by everyone from CHS. — By Way Wong
I remember a few weeks ago, at the Chinese New Year celebration, Stephanie was telling us about how she had spent her Friday night at her school's China Night and that she had stayed up until 4 am in the morning. When I heard that, I thought to myself, Good. It's about time this girl started doing something for fun. In the years that I have known Stephanie, I have always seen her working hard and helping others. It seems that she always dedicated her time and efforts towards making everything around her better, doing the most she could do. It is rare to find such a kind and generous soul in this day and age, and it is hard to make sense of her death. The only rationale I can come up with is that Stephanie was really an angel, working hard and trying to earn her wings. Maybe last Sunday, she finally finished earning those wings. Maybe last Sunday, God took Stephanie into his arms and brought her into the realm of other angels. Maybe she is smiling down upon us right now. Wherever she is now, I hope that place is fit for an angel. — By Shelagh Wong
I have known the family almost ten years now; I have seen a little girl blossomed into a beautiful and energetic young lady. Her life was full of color and activities, She was charming and attractive, sweet and lovable, ambitious and self-motivated, talented and created, fashionable and yet not too sappy, respectful and very considerate, always thoughtful and caring. She had carried all these wonderful things in her life, which made her a joyful and happy person. I am still shock that I will no longer see her sweet and smiling face at our Chinese school or at any other occasion anymore, yet I know pain and suffering is to its end in this child's life. We shall not weep for Stephanie, for now she is in a place of beauty where there is no war, no hate, and no death. She has return to a heavenly place, now called home. So, you see, Stephanie did not leave us, but she is reborn. I love her, I missed her and she will always be in my heart. — By Lily Griggs
" I met her since I came to NJ five years ago. She is a lovely, active, out-going, hard-working, and smart girl I have ever met. Due to the friendship of my Aunt and Uncle with her family, I always see her in dinner or party. For me, the strongest memories of Stephanie were the trip of Florida, and being a model for my photography class. Remember she acted as a model for my photography assignment. She was creative in thinking different positions and acted different facial emotions for me to capture the greatest moment of her. When I look back the pictures that I took and the pictures in Florida with her and her family, I still cannot accept this is the fact. Stephanie… I won't forget your lovely facial emotions and out-going personality." — By Stanley Ng
Stephanie was someone you'd meet and instantly, she'd be your friend. She was just such a loving and compassionate person that there were no way you couldn't like her. I remember last Christmas, the OHKA Youth Group had that game-night and it was the first time I really got to know her. Steph was just so brilliant at everything she did and I remember especially that Christmas when we were both single-handedly beating everyone at Cranium. A more extraordinary girl will never be known and I still cannot believe someone so perfect is gone. I am extremely lucky to have met her and I'll never forget what wonderful person she was. — By Victoria Ng
Steph was a beautiful, cheerful, and talented young lady. I first met her when we were co-hosting for OHKA's annual charity ball. Come to think about it, Steph was the first person I got to know in youth group. I still remember vividly Steph rehearsing a dancing skit with Eric in the hallway. Her outgoing personality caught me right then and there. Not to mention Steph always has a smile on her face. Every time I look at her, she's smiling. Even though I've only known her for a short 4 months, I'm glad we got to be friends. She was so much fun to be around with and she's definitely someone who adds color to anyone's life. I'll forever treasure memories of her and her bright warm smile. — By Katrina Wong
I can still vividly recall the first time I was introduced to my beloved friend, Stephanie. Although over eight years ago, I clearly remember going to the Au-Yeung family household for the first time where I befriended my first Hong Kong Club friend. An amicable, welcoming, sweet, and beautiful ten-year-old girl instantly greeted me. Little did I know that this charismatic, open-minded girl would be someone I would see every weekend for a quite a few years. Whether at Hong Kong Club meetings to the exciting multiple-family trips we went on, it was always far more enjoyable when Stephanie was there. I recall the endless times at the Hong Kong Club meetings where we would lounge around aimlessly at the Yu family basement pondering what to do to cure our utter boredom. Yet, honestly when Stephanie was there and as time progressed, these meetings were not so boring after all. We would always find something to do, no matter how silly it actually was. In addition, we went to Canada together, along with other families, where we consistently poked fun at our tour guide while visiting fascinating places. It was then when I realized how outgoing and even how much more mature Steph was than me, even though she was almost three years younger. Everyone thought she was the older one! Stephanie truly possessed this compelling aura of good nature, warmth, and graciousness. I regret not seeing her as much since I went off to college. Nevertheless, all the times I have been back to visit, Stephanie did not change one bit. She welcomed me with hugs and amiable smiles accompanied by the warm glisten from her gorgeous eyes (I'm sure we all can admit her eyes and long eyelashes were absolutely angelic!). Stephanie Au-Yeung, I will always cherish the great times we've shared and I'll never forget the beautiful and gracious person you were. You have truly left footprints forever in my heart. We love you Stephanie. — By Jessica Lai
I only met Stephanie for 3 times, however, her beautiful, nice and outgoing characteristics left an unforgettable mark in my heart. When I first met her in the Charity Ball, we talked, we laughed, and we danced with a group of people. I remember in an ice-skating event, she was setting next to me in a car on our way to Stanley's house. I further learned her friendly personality. In the Christmas party, we enjoyed having dinner with the members in the Youth Group. I remember she was the one who took cared younger kids. Her beauty and great personality will be in my heart forever. — By Jasmine Zhang
My strongest memories of Steph come from the time we were on vacation in Virginia. It was a week of good times. We shared a dinner table, and games of Monopoly, and lots of ping pong, and mediocre movies, and so many little things I took for granted because people think their friends will be around forever. I didn't get to know her half as well as I would like, but she is my friend. — By Andrew Lau
My family has known Stephanie for a long time; for how long, I can't remember. Her brother Steve has been in my sister and my Chinese class since the fourth grade, and I have always looked up to Stephanie as the "dai Dze Dze". We, as T.A.'s together at CHS had gotten close recently; we'd always hang out after classes were over, griping about the little kids. She will truly be missed by those around her; I cannot imagine what chinese school will be like now. She was always the first to smile at you, first to give you a hug if you felt down, truly a perfect friend and teacher. Her kids from Chinese school adored her; and it was easy to see why. She was kind and sweet and gentle, and I will always remember her that way. She will never be forgotten. — By Alison Lee
Stephanie was many things to different people. To Steve, she was not only a great sister but a best friend. To her parents, she was a loving and caring daughter, to her peers; she was a great friend and treated them as family. To me, she was beyond a good friend, she was like a sister to me and most of all a good role model and I've looked up to her since I knew her, when I was just a baby. When I first met her, I've said to myself, wow I want to be her best friend, as I grew older I thought I don't just want to be her friend, I want to be just like her. She set a great example for me and to everyone else who knew her.
Steph, I love you, I miss you and you'll always be in my heart. — By Cassie Yeung
Stephanie, you are one of the most beautiful child I've known, be it your personality or your beauty and you are every mother's dream to have their daughter just like you. I agree with what Andrew said about one taking for granted that their friends will always be around and there is always time to say or do nice things for people around you. I regret not being able to tell you how a wonderful person you were and how a good role model you were to both of my daughters. I truly will miss you and I dare speak for everyone that your beauty and smile will always live in our hearts forever.
A LIFE WELL LIVED NEVER DIES..…… — By Betty Yeung
Stephanie was someone that I knew of but did not get the chance to really get to know. I remember the first time I saw her was when I attended the Charity Ball in late October of last year. There, I did not know much people. Of all the ones I knew, I probably could've counted all together with one hand. I'm not much of an outgoing person, more on the shy side; hence there were feelings of awkwardness at certain times. How was someone who doesn't socialize able to remember all these random names? Truthfully, I'm not able to, however I'm able to pick her out of all people. When I see her face I'm able to remember her name at the snap of fingers. The reason for this is because of the feeling she gave me with our first encounter. Remembering her bright smile, she gave me this warm and welcoming feeling that just led me away from my feeling of awkwardness. Even though I've only met with Stephanie for such a short period of time, I will remember her with her smile, outgoingness, and her sweet and caring personality. I feel very unfortunate that I won't have the opportunity to get to know her and learn from her. It is such a tragic that someone as wonderful as she is no longer here to share her smiles that brightens and opens everyone's heart. — By Carmen Chan
Stephanie was one of the nicest people I know. She was cheerful and joyful to be around. I wish that I got to know her better during the times we hanged out. I was very sad to hear about her death. It saddens me that how young she was. My sympathy and condolences goes to her family and friends. — By Stephen Jui
Stephanie has known to me since half year ago. In my mind, she was a cheerful, smart, beautiful, generous person. She always brings happiness to every one of us. Her smile, her popular among peers made her as a symbol in our mind. I am really sorry that I cannot get known of you well.
Rest in peace, Stephanie Au-Yeung 03.12.2006
— By Brian Ma
Stephanie was like family to me. We spent almost every weekend together, going to places like Canada and Vermont. I was never bored with her. We always found something to do; including cooking dinner, dying her hair and even stunting with Cassie. Steph always had a smile on her face and had a wonderful personality. She could never be replaced. I'm really going to miss all of the memories she helped create. Nothing is going to be the same without you, Steph, you will be sorely missed. May you rest in peace. — Love, Chloe Yeung
Even though I've only known Steph Au-Yeung for several months, she has highly impacted my life and changed my opinion about people. She showed me that there are truly wonderful people in this world, of which she was one. Since the first day I met Steph, I have noticed that she always smiles so beautifully and you can't help but catch that happiness yourself. I will always miss her and love her like a sister I never had. She will always be in my heart, and will never be forgotten. — By Melissa Nguyen
It was the summer of 1997, we were at a rest area getting McDonalds or taking a bathroom break on the way down to Wildwood, NJ, Stephanie made a comment then that stuck with me even to this day that showed how much character she had. Princess Di had just passed away the same weekend, I believe the day before or the morning of, and it was all over the news. It was 1997, so she was 9 years old, I was soon turning 13. She said something along the lines of "…did you hear about Princess Di? Its such a tragedy, she was so young." I acknowledged her comment but I didn't say much more because I didn't want to bum her out because after all, we were going to have fun that weekend by the shore. But in my head, I was surprised by how mature her comment was and thought about what a genuine and compassionate heart she had. anyway, I'll go on to say that she made me look really bad that weekend as I chickened out on the roller coasters at wildwood and she went on the scariest ones there even though she was probably too short to go on them, but that's the type of person she was, always passionate and full of life.
I saw Stephanie a lot back in the day, we would be happy to see each other whenever there were family gatherings and dinners just because we enjoyed each other's company. I always loved making her laugh, she had such a distinctive laugh that I can remember so clearly, especially when she starts laughing hard and can't stop.
I should've responded to her that day on the way to wildwood. I should've reassured her, "yes she was young, but she loved and was loved, and the impact she had on so many people is absolutely timeless." — By Elaine Sham