CHS offers Chinese Language classes for children in Cantonese (K1-C6/CSL6) and Mandarin (7th-9th grade with Pinyin) as well as culture classes based on the following teaching principles:
The language learning process typically starts with listening and speaking, then progresses to reading and writing.  Therefore, our teachers will encourage students to speak more and read more.
We understand the practical aspects of language.  Students will practice speaking in role play and interactive games in Chinese. Reading of Chinese material outside of textbooks is also encouraged.
We have designed our own textbooks for K1 to C6 and CSL1 to CSL6 class. These textbooks are custom-made for kids in the U.S. Teachers use daily living topics and conversation of the textbooks to engage students in interactive settings to increase the effectiveness in learning.
Homework, quizzes and examinations are given as means to reinforce learning.  Too much or too difficult homework or examinations will not only create unwarranted burden to students and parents, but also turn them away from Chinese.  On the other hand, if the homework is too little and the examinations are too easy, then the students might lose interest due to the lack of challenge.  The key success factor is on "Right amount, Right level". Teachers would try to manage such balance based on their experience and continued communications with the parents.  In addition, we will use the entrance examinations and the promotion/ stay-back process to make sure that students are assigned to the right class.
We emphasize on moral education.  The school will introduce a moral theme every month to continually foster the ethical growth of the students.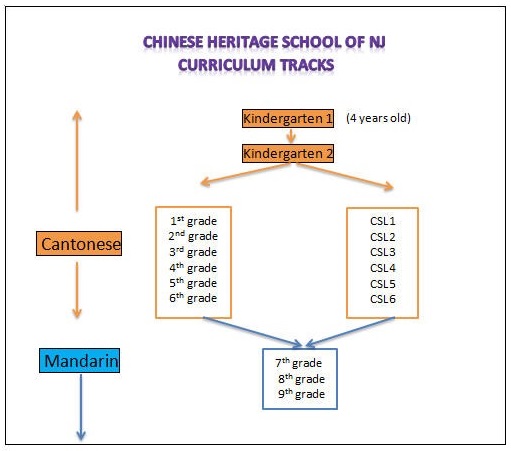 View our Language Classes and Culture Classes for full course descriptions.