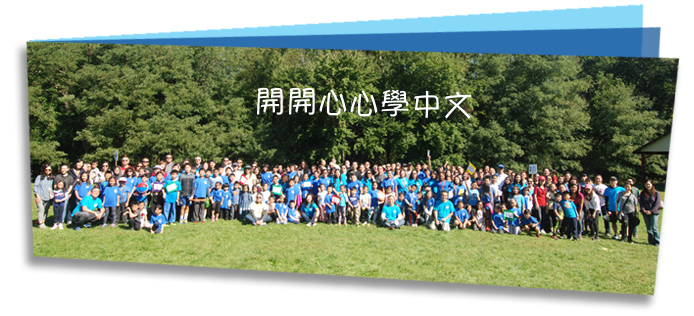 Chinese Heritage School of New Jersey was established in 2000 as a non-profit organization. Our school mission is to offer Chinese language education to students of any race and ethnic origin, so that they can read and understand basic Chinese. We aim at providing a pleasant, non-religious and non-political learning environment, where the students can focus on their studies.
CHS is unique in that we teach in Cantonese and use traditional character for writing. Chinese parents typically put education as high priority for their children. In order to serve the needs of broader community, we selected the Crossroads South Middle School in South Brunswick, NJ. Crossroads South is located in central New Jersey, and is within 20 minutes driving distance from nearby cities such as Edison, East Brunswick, North Brunswick, Princeton, East Windsor, and West Windsor.
We emphasize speaking and reading in our teaching. We strive to use creative and lively teaching styles to promote students' interest in learning Chinese language and cultures. In addition, CHS provides "Chinese as Second Language" curriculum, to allow non-Chinese speaking students the opportunity to learn Chinese effectively. Via this friendly school environment, we also hope to pass on Chinese family values and virtues to the next generation. Furthermore, we consider parents' participation and support as critical success factors for our school. Our objective is to make CHS a model Chinese school in New Jersey. We hope that our next generation can inherit and carry on the rich and precious Chinese cultures and values.
Notice of Nondiscriminatory Policy As to Students
The Chinese Heritage School admits students of any race, color, national and ethnic origin to all the rights, privileges, programs, and activities generally accorded or made available to students at the school. It does not discriminate on the basis of race, color, national and ethnic origin in administration of its educational policies, admission policies, scholarship, loan programs, athletic and all other school administered programs.
Notice: We thank all participants/parents for allowing CHS to share school events and memories. The approval and consent to post and/or utilize photos and multimedia by CHS was previously provided by all participants/parents via the registration form.  If you NO LONGER OR DO NOT grant permission for CHS to use photos and multimedia, please fill out this form. For any concerns regarding photos posted by CHS, you can send an email to schooladmin@chsnj2000.org. Thank you.